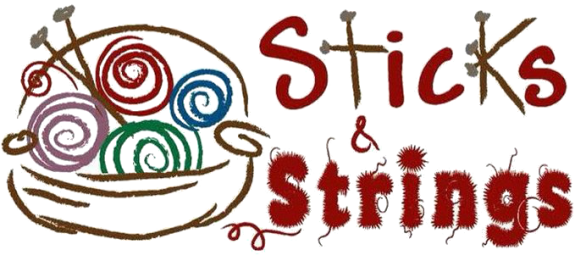 Welcome to Fiber News!
Goodbye 2021
Hello 2022!

As I reflect on the past year there are lots of emotions that float around in my head and heart. There were times of joy but they were shadowed with feelings of uneasiness, concern, uncertainty, sorrow and yes, fear.

Now that I am planning for the new year I want to feel hopeful and excited to see what 2022 will bring me!
I am planning to be more empowered.

The one constant JOY for Kathy and me were the smiles that you all brought to the shop and the support that you gave our business. We are planning lots of fun for 2022 and hope you will continue to come along for the ride.




you can follow us on Facebook or
Instagram @sticksandstringslansing
and don't forget our "What's Up Wednesday" Facebook live show every Wednesday at 1:00. There is also a fairly new Facebook Group called Sticks & Strings Yarnies that will be used for special projects, events or surveys! Just ask to join the group so you won't miss anything!

Are you up for our January Customer Challenge? We haven't been able to host this event for the past two years and want to bring it back. Stay tuned for for more information soon.

Just as a reminder the shop will be open
Wednesday, December 29 from 11-7
Thursday, December 30 from 11-4
The shop will be closed from Friday, December 31 through Monday, January 3. We will resume regular hours on Tuesday, January 4.

Wishing you and your families a safe and Happy New Year!