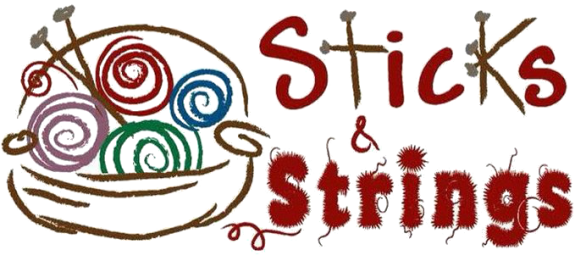 Welcome to Fiber News!
Greetings Yarnies!

Summer is upon us, plants are growing and blooming, gardens are planted, summer projects are underway and the heat has been scorching hot with a few cool days in between to mess with us. Through all this we play with fiber! I have been knitting a lot and playing with a bit of crochet, then I came across this:


and I fell in love. There are three different colors to choose from and Knitting Fever will ship it directly to your house! The cost of the kit is $40.00 plus $7.00 shipping = $47.00. All you have to do is pick your color, call the shop or send an email with your mailing address and we will take care of the rest. I hope you will join me.

For all our Sock Knitters we have a fun new sock club for you to sign up for!


We are excited to announce the Dream In Color Sock-It! Club that will run from July - November. Each month you will receive a bright fun "dip-dyed" (so it stripes!) skein of Smooshy sock yarn and a contrasting 100 yard heel-toe mini skein. The cost is just $36.00 a month. Can't wait to get started knitting socks! To reserve your spot in the club send an email sticks.strings@yahoo.com or give us a call 517-372-1000 we will get you signed up.

Koigu's KPPPM Collectors Club 2020 color for June is


BARN ART!

We have begun meeting with some of our yarn companies and placing orders for fall. Yes fall, I know right? It has been fun seeing the new colors, textures and fibers. Makes me feel like thing are starting to bounce back.
Please follow us on Facebook and Instagram to see the latest happenings at Sticks & Strings. Most Wednesdays at 1:00 on Facebook we do a LIVE video that is both educational and entertaining!

Current hours are
Tuesday 12-4
Wednesday 11-7 with Knit ER from 5-7
Thursday 12-4

Hope to see you soon!

Sabrina and Kathy