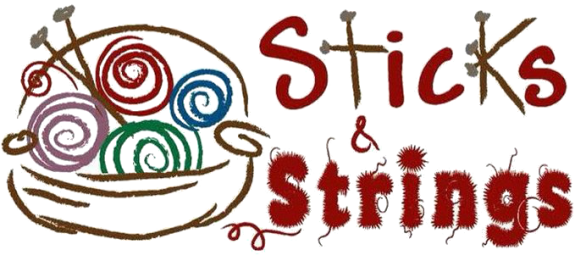 Welcome to Knitting News!
Hi Yarnies!
Wow, can you believe that January 2020 is coming to a close? February looks interesting here at Sticks & Strings with lots of classes and events. On the 1st we kick off our customer challenge. Now I know what your are thinking, "what is the customer challenge"? This is something we have done for the past couple of years and it is really fun.

We pick a yarn - this years yarn is Berroco Remix and/or Remix Light. This is a yarn made with recycled materials. The make-up is 30% Nylon, 27% Cotton, 24% Acrylic, 10% Silk and 9% Linen. It's super soft and machine washable! Remix Worsted has 216 yards per skein and the Remix Light has 432 yards per skein. So the challenge is simple, decide which weight of yarn you want to knit with, choose your pattern and get those needles clicking! Your project can be anything you wish to knit, so lets get creative and wow the crowds.



There are 22 colors in Remix and 20 in Remix Light

We are also excited to add Uneek Worsted hand paints and Monokrom Worsted to our shop. There is a really cute cowl call the Bandtastic Cowl available on Ravelry that is free through February 1st. This cute project only take one skein of either yarn.




I did a bit of selfish knitting in January. I knit myself a sweater!



It is the Felix Pullover and I knit it with Tahki Donegal Tweed that has been in my stash forever! It was a quick knit, lots of fun and it fit. I think I might even knit another one.

A few spring/summer yarns are on the way to the shop and should arrive in the next 10 days.

upcoming classes:
Felted Crochet Mittens Feb 1 & 8 10:30
Beginning Knitting Feb 1, 8 & 15 1:00
Crochet Slippers Feb 1 & 8 12:30
Beginning Crochet 1 Feb 15 & 22 10:30
Delphi Pillar's Cowl Feb 15 & 22 12:30
Beginning Crochet 2 Feb 15 & 22 12:30
Oops! Feb 29 & March 7 10:30
Corner to Corner Crochet Afghan Feb 29 & March 7 12:30
Granny Squares Feb 29 & March 7 10:30

Look for a complete schedule with all the needed information on our website
sticksandstringslansing.com


Knit On!
Sabrina