We have entered week two of our four week Mystery Knit-A-Long with Michelle Hunter! The first week was a blast. I hope you are enjoying this project as well. If you haven't started yet there is still plenty of time to join. Just come by the shop and pick our your colors and cast on this weekend.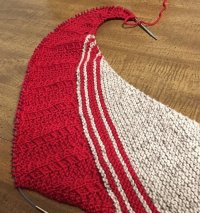 Portuguese Knitting Workshop

Portuguese knitting is a good choice for people with carpal tunnel, arthritis, and joint pain because little movement is needed to form the stitches. In fact, purling is easier than knitting.

Join Michele as she takes you through the steps of this technique and you will soon be on your way to faster knitting!
Date: Saturday, November, 2
Time: 11-1 or 2-4
Cost: $25.00 plus materials



Up coming classes




Darn that Sock, Wednesday, October 23 from 6-8




Beginning Crochet 2, Saturday October 26 & November 2 from 12:30-2:30




Crochet Felted Mittens, Saturday, November 9 & 16 from 12:30-2:30




Sock in a Day, Saturday, November16 from 11:00-3:30



Please visit our web-site to see all the classes we are offering this fall.